Driving Instructor Role Play Training from £30 per hour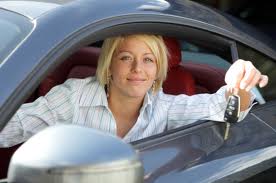 Our Driving Instructor Bill Harkess is a former DSA ADI Supervising Examiner who now provides accurate and quality ADI or LGV Role Play Driving Instructor Training
Our Instructor Bill Harkess provides quality Role Play training to ADI/LGV/ MC trainers. Our training will ensure that you as the instructor have the neccessary skills to deliver positive role play teaching. Now includes Client Centred Learning Skills
No matter what type of Driving Instructor you are, you need to deliver accurate instruction that is measurable, relevant and achievable.
If role play is not approached correctly it can be a destructive tool, leaving trainees feeling confused and ashamed of their apparent lack of skill. However, if role play is approached and developed carefully, the positive benefits can be absolutely remarkable.
If we can give you an insight into just how valuable and important role play is as a training aid and as a learning tool. Airline pilots do not learn to fly aeroplanes by flying real aeroplanes.!!! They learn and develop on simulators, before they progress to flying real aeroplanes.

Teaching real learners has a definite element of risk and danger involved, therefore you can effectively learn how to deal with many situations through effective role play. With effective role play training you can learn how to deal with dangerous situations without ever being put in any danger. Role play involves real human beings with feelings and emotions. The strategies for good, effective, developmental role play are simple. Role play must be planned with objectives that are clear and easily understood. Feedback needs to be specific, relevant, achievable and given immediately in line with the needs of adult learners.

Role playing can become ineffective if trainees are uncertain about what they are supposed to do or what they are looking to achieve. The instructions for all those involved in role play should be unambiguous and in line with the objectives. Here again, vague thinking can have very bad consequences. Be extremely clear about your purpose and avoid awkwardness.
In using role play for developmental training allows the trainer to build in the option to press the 'pause' button where trainees feel they are having difficulty or don't understand something.


Call or text: 07772 085 085
email: drivingstandard@hotmail.com

or send a message below.