APPROVED DRIVING INSTRUCTOR TRAINING COURSES TO PASS THE ADI PART 1,2,& 3 TESTS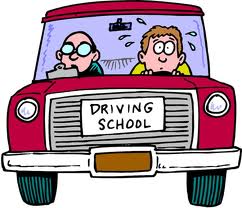 REMEMBER QUALITY TRAINING IS MORE IMPORTANT THAN ADI TRAINING COSTS
All OUR ADI TRAINING COURSES ARE DELIVERED PERSONALLY BY BILL HARKESS WHO IS A FORMER DSA ADI SUPERVISING EXAMINER. BILL NOW PROVIDES QUALITY AND ACCURATE ADI PART 1, 2 & 3 TRAINING TO POTENTIAL DRIVING INSTRUCTORS.
DRIVING INSTRUCTOR TRAINING COURSES.
ADI Part 1 Theory training. (Home Study £120)
ADI Part 2

Quality Driver training to the DVSA entry level. (15 hours using your vehicle = £375 or using our vehicle = £450 )
ADI Part 3 Quality Instructional training to DVSA test standards. (40 hours using your car = £1000 or using our vehicle = £1200 )
The above prices can vary depending on your location.
If you are thinking about becoming a driving instructor then you've come to the right place. We deliver

QUALITY

training courses throughout the UK with the most up to date training techniques.
The first steps to becoming a qualified driving instructor is to register with the Driver & Vehicle Standards Agency (DVSA) at www.gov.uk
To qualify for registration you must meet the following criteria:
held a full UK/EU driving licence for at least 4 years.
not have been disqualified during the last 4 years
pass a criminal record and motoring conviction check.
During your training you will receive 1-2-1 professional instruction that provides modern systematic techniques.
We customise training to your exact requirements, adopting a flexible approach to that allows you to qualify as an instructor without inconvenience to your existing personal or work commitments.
We provide realistic learner driver role play scenarios that has come from 30 years of experience within the ADI industry.
All our tuition is tailored to suit your ability and experience. We offer a flexible approach to your training requirements. (intensive, part time, weekends, evenings)
Register to become a potential Driving Instructor at, https://www.gov.uk/
Call or text: 07772 085 085
or send a message below.