UK DRIVING FAMILIARISATION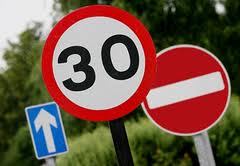 INTRODUCTION TO UK DRIVING RULES AND LAWS
UK Familiarisation Driving Course
This course has been designed to address the needs of the growing number of drivers on our roads and not familiar to driving in the UK. The duration of the course is based on achieving a minimum standard of the British L test.
This course should only take a few hours of driver familiarisation and will make you better prepared to avoid an accident and navigate safely and confidently on Uk roads.
The familiarisation course will cover,
The laws governing driving on British roads

Road signs and markings

Signals at roundabouts and crossings

Negotiating box junctions and traffic light crossings

Motorway driving

General defensive driving principles and techniques

The basic principles of driving on British roads

Overview of the 'Highway Code'
Who would benifit from this type of development.
This course is designed for employees or individuals visiting the UK from abroad, or new unfamiliar drivers to the UK driving procedures.
Call or text: 07772 085 085
email: drivingstandard@hotmail.com