Driving Standard Driving School provides excellent driving instructors to deliver top quality driving lessons to pass the driving test in Falkirk, Bathgate, Linlithgow, Bo'ness, South Queensferry, Grangemouth, Polmont, Winchburgh, Kirkliston, Broxburn,Uph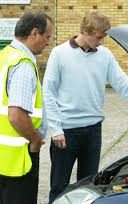 Driving Standard Driving School links associated with driving tuition for driving school pupils and driving instructors
Call or text 07772 085 085 to discuss your requirements or email a message below.
I have attached some useful DSA links associated with L tests,Motorcycle, and ADI tests.
DL25 driving test report form (PDF, 388K)
DL25MC riding test report form (PDF, 341K)
DSA Practical Driving Test Centres Postcodes A to H
The Official DSA Guide to Tractor and Specialist Vehicle Driving Tests
Team Owner- Standards & Regulation Directorate
AD1 standard operating procedure (PDF, 437K)
Application To Become A Driving Instructor – ADI 3
40 Hour Training Form Declaration - ADI 21T
Application For A Trainee Licence – ADI 3L
20 Hour Training Form Declaration - ADI 21AT
Official Theory Test for Car Drivers Interactive Download
Official DSA Guide to Hazard Perception
DSA National Driving Standards
DSA National Driver/Rider Training Standard
Pupil Contact Sheet For recording pupil details (2 per A4 sheet)
Lesson Progress Record Sheet Numerically record progress of each lesson
Core Competencies - Approved Driving Instructor Training
Your guide to the approved driving instructor register (ADI14)
The Driver and Vehicle Licencing Authority
Examiner's Guidelines for the L-test
Examiner's Guidelines for the ADI part 3
License requirements for towing
Online version of the Highway Code
Driving - The Practical driving test
Towing - The car and trailer practical driving test
Order a driving license application form online
Applying for your provisional driving license
http://www.rospa.co.uk/drivertraining/courses/adva...
http://drivinghandbook.co.uk/index.htm
http://www.ridedrive.co.uk/tipoffs-index.htm
http://www.drivinghandbook.co.uk/
The Driving Test, UK Driving Test - Driving School in Coventry
DVLA- Driver and Vehicle Licensing Agency
TrafficAccidentAdvice.co.uk - comprehensive traffic accident advice
Safety check questions for practical car tests
D.S.A. videos on taking the -theory test- and the -practical test-
http---www.dft.gov.uk-publications-dsa-safe-responsible-riding-category-ap-standard-
Compulsory basic training (CBT) syllabus and guidance notes (PDF, 115K)
Compulsory basic training (CBT) syllabus and guidance notes (RTF, 3.1Mb)
Motorcyclist competence framework – category A-P (MS Excel, 190K)
DSA - Drink Drive Rehabilitation Syllabus
ITEM 1a - DT1 Annex6
the OffICIal DSa GUIDE for Professional Bus and Coach Drivers
mailto:billy@thedrivingexaminer.co.uk