INTENSIVE DRIVING LESSONS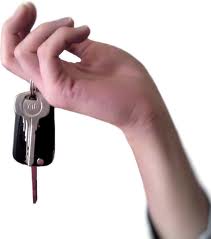 FAST TRACK INTENSIVE DRIVER TRAINING TUITION
LEARN TO DRIVE ON A FAST TRACK INTENSIVE DRIVER TRAINING COURSE.
We are well aware that weekly driving lessons don't suit everyone's lifestyle and that many people would prefer the option of being able to do an intensive driving course in their local area so they can pass their practical driving test as quickly as possible.
To cater for this trend we provide various 'intensive driving courses (a crash driving course), with all lessons being taught on a 1- 2-1 basis. The driving tests are normally at Grangemouth or Livingston, however other test centres are available on request.
Your intensive driving course will be conducted using the test routes and driving test centre closest to your home address.
Your intensive/crash driving course will normally start on a Saturday or Sunday with your driving test being taken on a Friday or Saturday of the next week. However, timings can be arranged to suit each pupil.
We can provide a range of intensive driving courses in your local area with training that will suit your needs. If you are unsure which type of course would suit you, please contact us to discuss your requirements.
It is essential that you have passed your theory test, as this allows us to book your test before the training commence.
Intensive Prices
Pre Paid learner intensive prices.
10 hrs = £255 or if using your own vehicle = £200
15 hrs = £375 or if using your own vehicle = £300
20 hrs = £495 or if using your own vehicle = £400
30 hrs = £730 or if using your own vehicle = £600
40 hrs = £960 or if using your own vehicle = £800
Prices does not include the DVSA driving test fee.
Call or text: 07772 085 085
email: drivingstandard@hotmail.com

or send a message below.