ADI DRIVING INSTRUCTOR TRAINING COURSES TO PASS THE ADI PART 1, PART 2, & PART 3 TESTS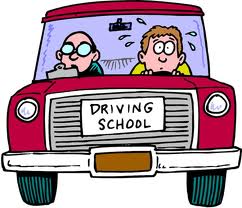 REMEMBER QUALITY TRAINING IS KEY, NOT JUST THE COST.
WE PROVIDE QUALITY AND ACCURATE ADI PART 1, PART 2, & PART 3.TRAINING TO POTENTIAL DRIVING INSTRUCTOR.
DRIVING INSTRUCTOR TRAINING COURSES.
ADI Part 1 Theory training. (Home Study £120)
ADI Part 2

Quality Driver training to the DVSA entry level. (15 hours using your vehicle from £375 or using our vehicle from £450 )
ADI Part 3 Quality Instructional training to DVSA test standards. (40 hours using your car from £1000 or using our vehicle from £1200 )
The above prices can vary depending on your location.
No Up Front Fees / No Comittments.
********** PAY AS YOU GO ***********
If you are thinking about becoming a driving instructor then you've come to the right place. We deliver

QUALITY

training courses throughout Scotland, we provide the most up to date training techniques.
The first steps to becoming a qualified driving instructor is to register with the Driver & Vehicle Standards Agency (DVSA) at www.gov.uk
To qualify for registration you must meet the following criteria:
held a full UK/EU driving licence for at least 4 years.
not have been disqualified during the last 4 years
pass a criminal record and motoring conviction check.
During your training you will receive 1-2-1 professional instruction that provides modern systematic techniques.
I customise training to your exact requirements, adopting a flexible approach that allows you to qualify as an instructor without inconvenience to your existing personal or work commitments.
I provide realistic learner driver role play scenarios that has come from 30 years of experience within the ADI industry.
All tuition is tailored to suit your ability and experience. I offer a flexible approach to your training requirements. (intensive, part time, weekends, evenings)
Register to become a potential Driving Instructor at, https://www.gov.uk/
Call or text: 07772 085 085
or send a message below.